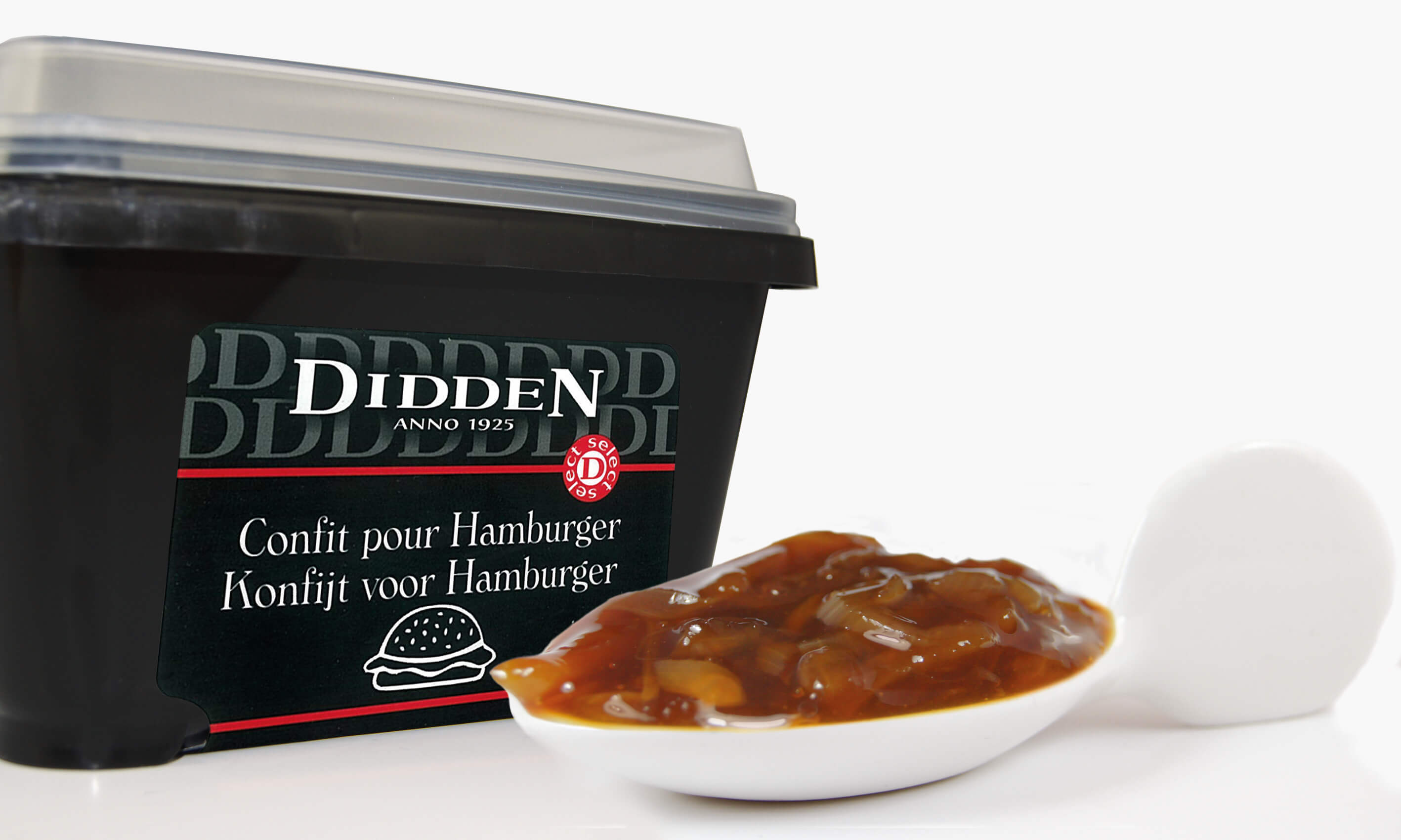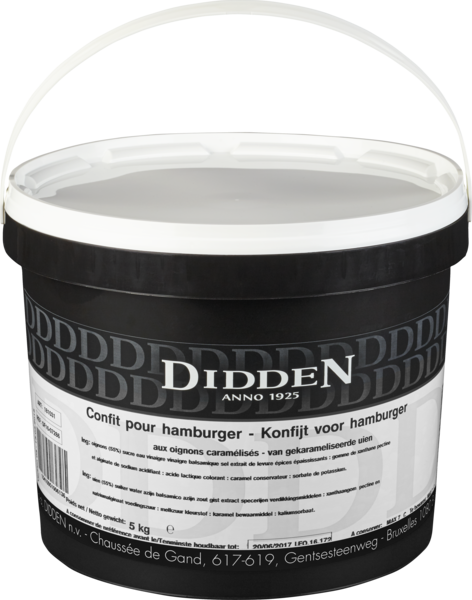 Hamburger Confit
---
The Didden Hamburger Confit is a delicious confit of caramelised fresh onions that adds a unique, gourmet touch to your beef patties! For a quick and easy meal, this Confit will enchant you!
Combine sweet and savoury flavours!
Prepare your hamburger like a great chef! The Hamburger Confit combines sweet and savoury flavours. Once your hamburger is cooked, warm up the Confit and place it on top.
Also available in 1.5 kg trays and 5 kg buckets for B2B, i.e. for butchers and caterers who want to serve it with hamburgers or for snack bars and restaurants as a side.
Suggestion: Place 30 g Hamburger Confit on a 150 g hamburger.